The Long Term Development Work Group (LTD)
---
---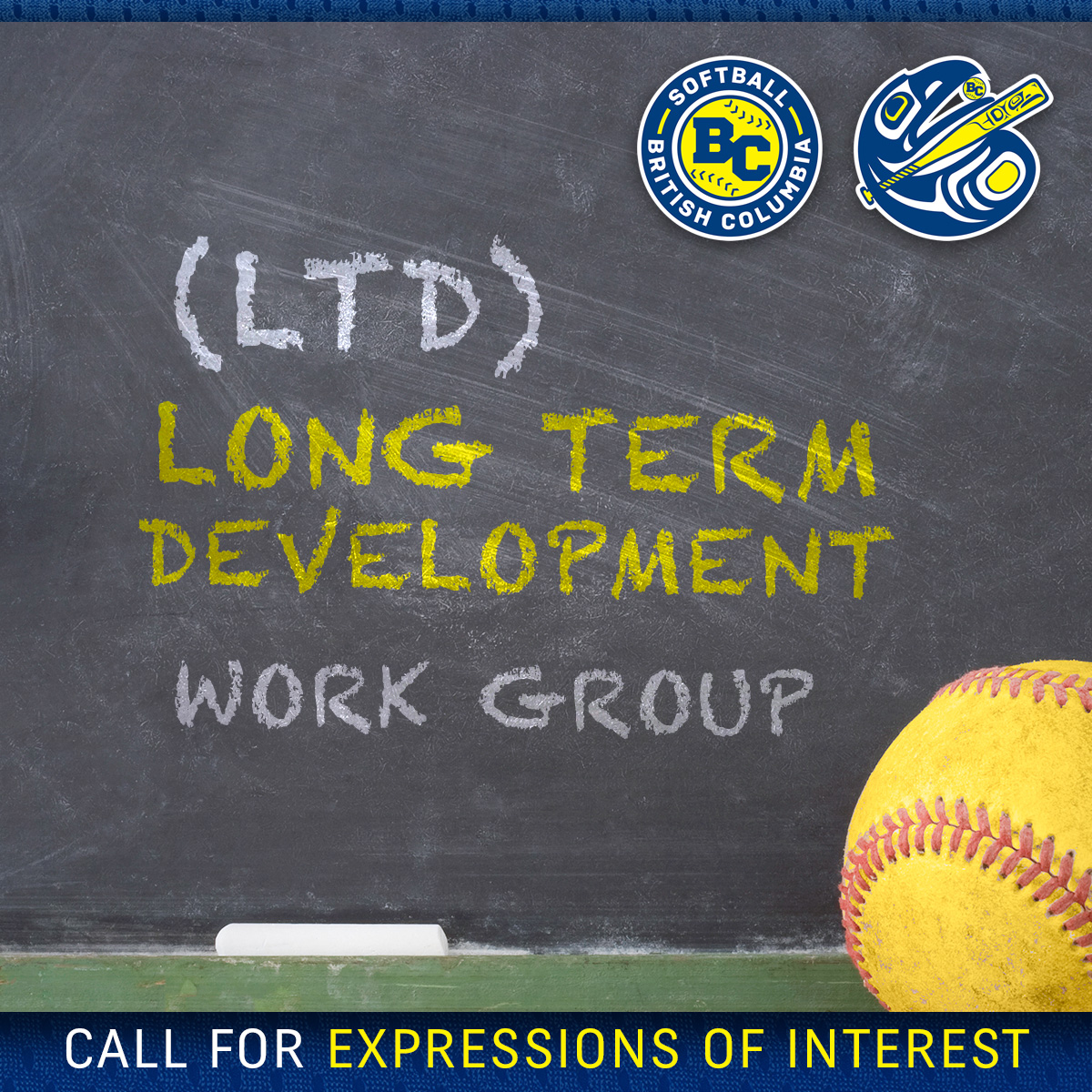 ---
Softball BC is seeking expressions of interest from individuals willing to serve in a volunteer role as a member of a Long Term Development (LTD) Work Group. APPLY HERE
The Softball BC Board of Directors has established the Long Term Development Work Group to make recommendations regarding the development ofa particpant pathway from U5 to U13 at all levels.
The Long Term Development Work Group is established to review the participant pathway in programs from U5 to U13:
I

dentify gaps in the process, recommend programming guidelines to bridge those gaps, to ensure the best possible experience for all involved.

Develop an implementation plan of the Softball Canada LTD program at the provincial and local (member association) level.

Identify deficiencies and opportunities within the framework of the LTD program to recommend new programs, or changes to existing programs.
Provide input and expertise to other Work Groups, Committees or Advisory Groups involved with changes to the development of softball in BC, to ensure they align with LTD principles.

Develop an evaluation/measurement tool to determine the extent of implementation of the LTD principles by Softball BC and its member asssociations.

Assist in communicating and promoting LTD principles and programs by creating/sharing content.
Composition
The Long Term Development Work Group will consist of five to seven members including persons with the following titles or expertise:
Chief Program Officer (Chair)
Former or current Coaches
Child Developent Expertise
Softball BC's Long Term Development Work Group is looking for team members with a diverse skill set, these skills include but are not limited to
In depth knowledge and understanding of athlete long term development
In depth knowledge and understanding of the fundamentals of softball
Ability to work both with a group and independently
Ability to create positive change
Interested parties are asked to complete the application below and describe any skill set you have that should be considered by the selection committee. Please note that an interview may be required in order to finalize appointments to the committee.