To become Competition - Introduction Certified, a coach must complete the following: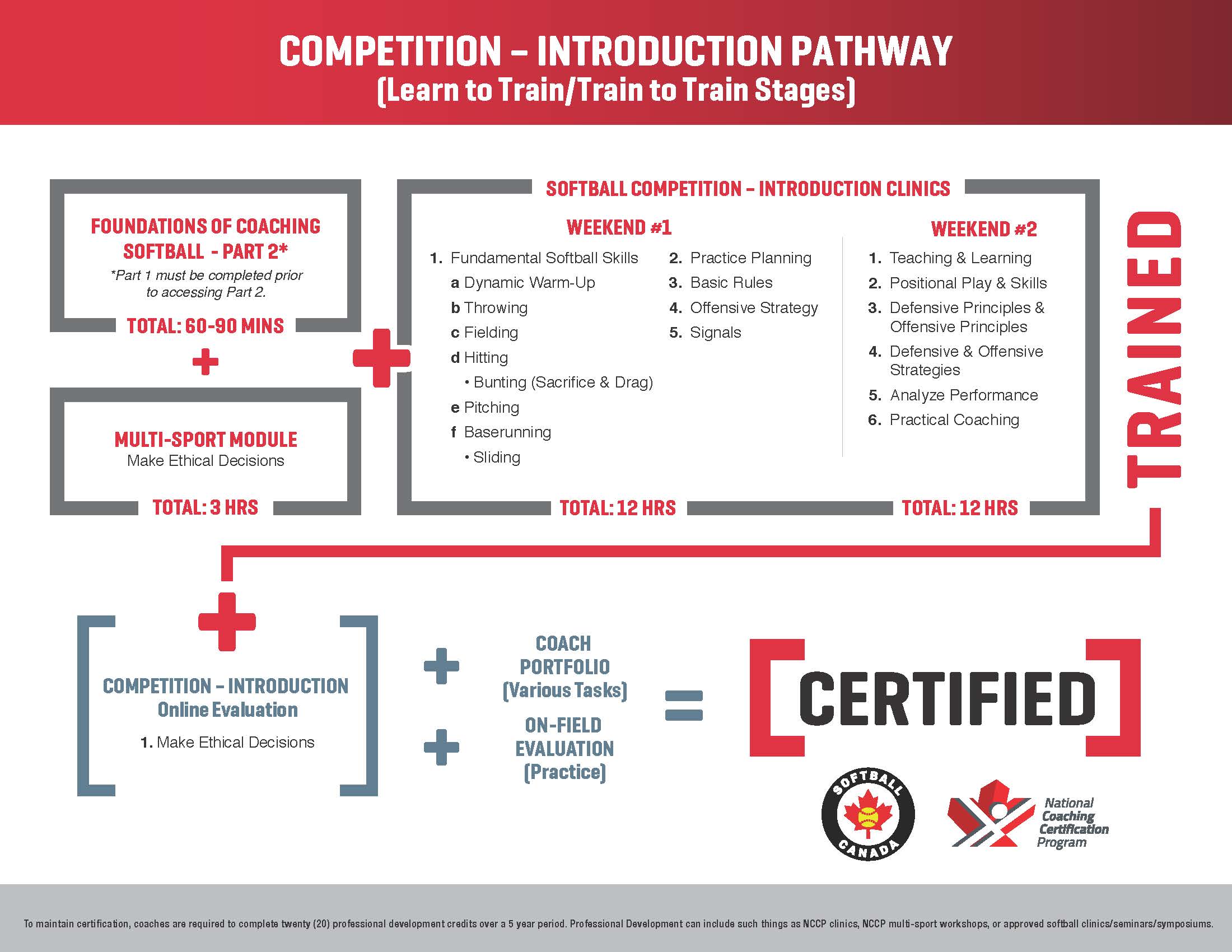 Coach Portfolio:
Submit Softball Canada Competition-Introduction Coach Portfolio Upload Coach Portfolio
Confirm Receipt of Portfolio with Softball BC
Pay Evaluation Fee of $150 - Softball BC's Finance Manager, Jennifer He: accounting@softball.bc.ca
An NCCP Competition-Introduction Evaluator is assigned to review portfolio and plan next steps
On-Field Evaluation:
An on-field evaluation with Softball BC Evaluator is scheduled
Complete and submit on-field practice plan and Section A to the Evaluator prior to scheduled on-field evaluation.
Complete On-field Evaluation from Softball BC Evaluator
Follow-Up:
Follow up with your Evaluator to confirm all documents were received and the event was approved in The Locker by Softball BC, Softball Canada, and the Coaching Association of Canada.
Downloadable Content and Links:
Please contact Softball BC if you would like to become Competition - Introduction Certified or if you have any questions concerning the process outlined above!