Safe Sport: Awareness
---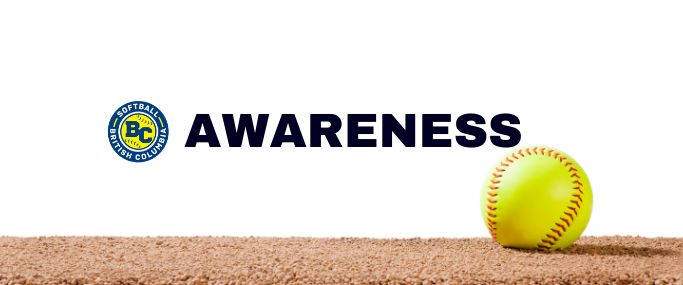 MALTREATMENT
As a provincial governing body, Softball BC is committed to providing safe, welcoming, and accessible sport environments, free from all forms of maltreatment.
Softball BC's Safe Sport initiative emphasizes the importance of that commitment by educating individuals on the harmful effects associated with such behaviours, and outlining the preventative measures put in place to lower the probability of them occurring.
Zero Tolerance Statement
Softball BC has ZERO tolerance for any type of abuse.
Individuals are required to report instances of abuse or suspected abuse to their local association or to Softball BC to be immediately reviewed under the terms of the applicable policy.
Safe Sport Signs
Make your softball environment a safe place for everyone. Order your Softball Canada Safe Sport Backstop Sign today!
A gentle reminder that Everyone Deserves Respect in Softball. Order here.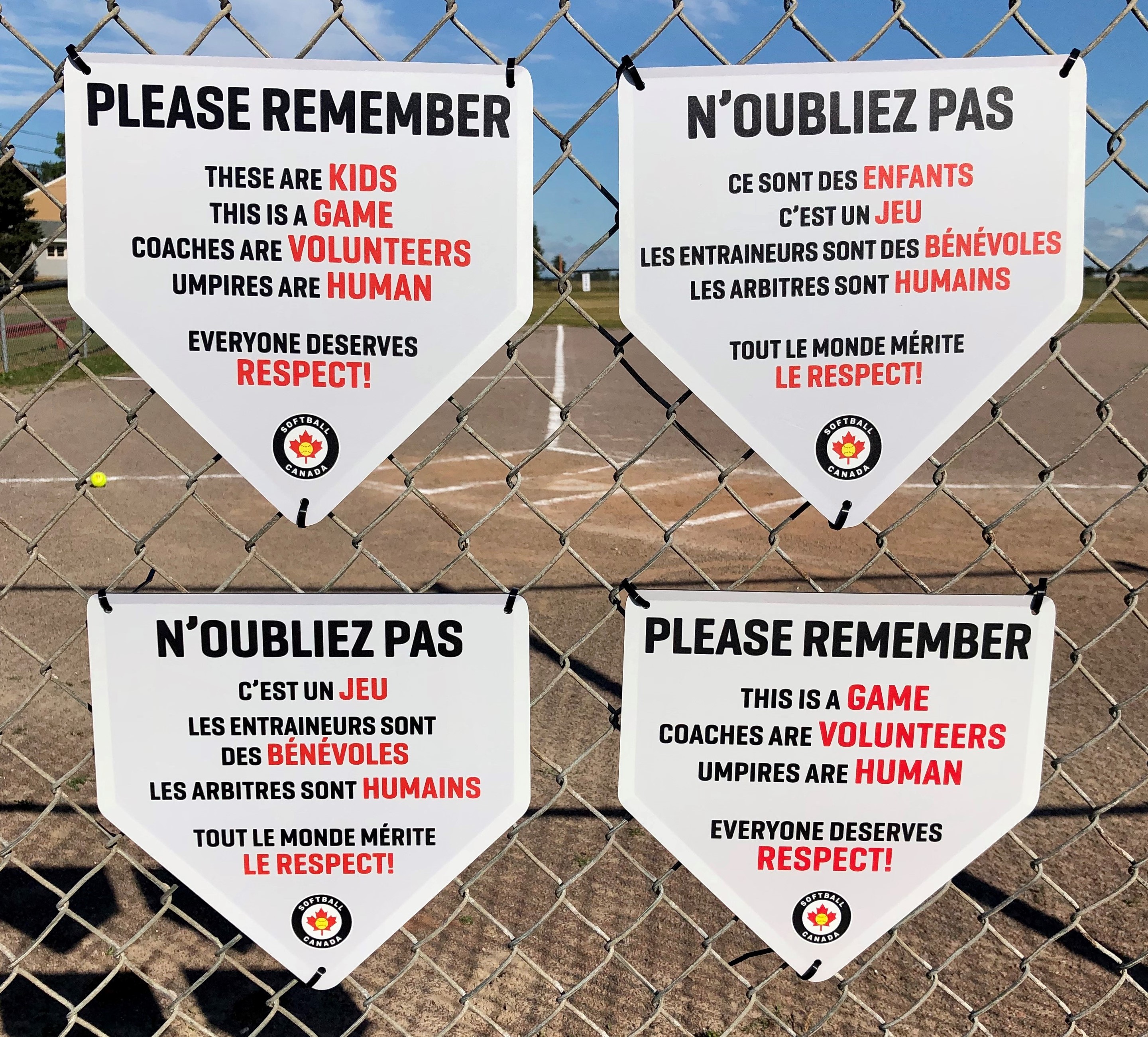 EQUITY, DIVERSITY & INCLUSION
Softball BC aims to create welcoming environments that reflect the rich diversity of British Columbia, as well as its membership. Softball BC's Inclusion Policy outlines expectations for all athletes, coaches, officials, volunteers and administrators in an effort to engage under-represented populations in our membership.
CONCUSSION PROTOCOL
The concussion awareness, education, and action landscape is moving quickly, and the best resource in Canada for that is https://cattonline.com/ . They're the leading agency for concussion now in Canada. For any teen athletes who get a concussion, there is a great resource for them at https://teenconcussion.vch.ca/ and an adult version of the same site at https://concussion.vch.ca/ .
ANTI DOPING & SUBSTANCE ABUSE
Softball Canada and Softball BC strongly oppose the use, possession, and the supply of banned substances/practices in competitive play by all athletes, coaches, administrators and officials. As such, Softball Canada has adopted the Canadian Anti- Doping Program (CADP) as its primary domestic anti-doping policy. Administered on behalf of Softball Canada by the Canadian Centre for Ethics in Sport (CCES), the CADP is fully compliant with the World Anti-Doping Code, International Standards and Guidelines.
Cannabis in Sport
Athletes subject to the Canadian Anti-Doping Program (CADP) must be aware that this does NOT affect the status of cannabis in sport. Cannabis continues to be a prohibited substance and a positive test can still result in a sanction.